Film Projects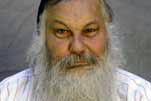 THE TRIAL OF TINY GLEED -In Production
TINY GLEED documents a junk collector's 20 year struggle with village authorities over his right to accumulate junk on his suburban lawn.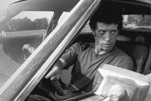 SHINER
-Fiction Short (5m)
Shiner is simply: Revenge... Redneck Style.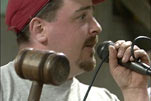 SHOOT THE MOON -Documentary (45m)
Welcome to Gentner's Commission Market or more informally, The Springville Auction, where you can buy a heifer, the broken shell of a vacuum cleaner and a pile of tires.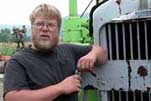 JUST LIKE GOLF -Documentary (26m)
It takes a certain, rare kind of individual to smash a school bus. But in rural Little Valley, New York we find quite a few characters craving to crash ten tons of brightly painted steel.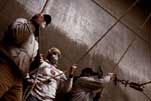 Last of the Scoopers
-Documentary In Production